Who we are
Enovision IT and Web Services is a small software development company seated in the Netherlands. We develop internet browser based software for customers in different branches for more than 10 years. We have customers in medical, education, construction, manufacturing and automotive branches. Our greatest strength is to build software that people like to use and work with. 
Seasoned experience
We have earned our merits over the years by building systems and applications for different platforms at different internationally operating companies. Our long time experience helps us to offer our customers knowledge and a wide range of skills and techniques.
Our applications and services
For building our applications we use modern techniques that are leading in the field. We use standard techniques like for example PHP, MySQL, HTML, JavaScript and CSS. When required we use leading frameworks and content management systems (CMS) to offer the best user experience with the highest security. Many of our applications have been created with the JavaScript framework Sencha Ext JS.
Sencha Ext JS
Sencha Ext JS is the most comprehensive JavaScript framework for building data-intensive, cross-platform web and mobile applications for any modern device. It contains a large amount of high-performance UI components.
Content Management Systems
We also offer websites based on content management systems (CMS) like Wordpress and October CMS.
Wordpress is the most used CMS around the globe, where October CMS is a relatively new CMS which has a high flexibility. When you want a rapid website with very little overhead then October CMS is good option to consider.
October CMS
October CMS is based on the Laravel PHP framework. It is relatively new in the market, but has gained popularity because October CMS sites are fast to build and fast in performance. A great benefit of October CMS is that it is very easy to build custom plugins and components that do exactly what the customer requires.
Webshops
Recently we started helping customers with the setup of their webshop and e-commerce activities. We have migrated customers away from Wordpress and Woocommerce into the free shopping cart software Opencart.
Opencart shopping cart software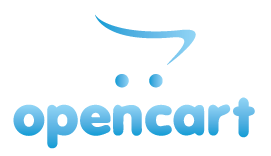 Opencart offers everything needed to start a webshop with a great presence and an extremely fast performance. This software is friendly for visitors as for shop managers, for it has a Ajax based backend that is fast and
What we offer
Good advice on your demands
Great design of your business needs
Development of great software that will run for years
Excellent service and customer care
Fair pricing